Should I Upgrade To The Meridian Trimmer Plus
Posted by Dean Nappa on March 13, 2023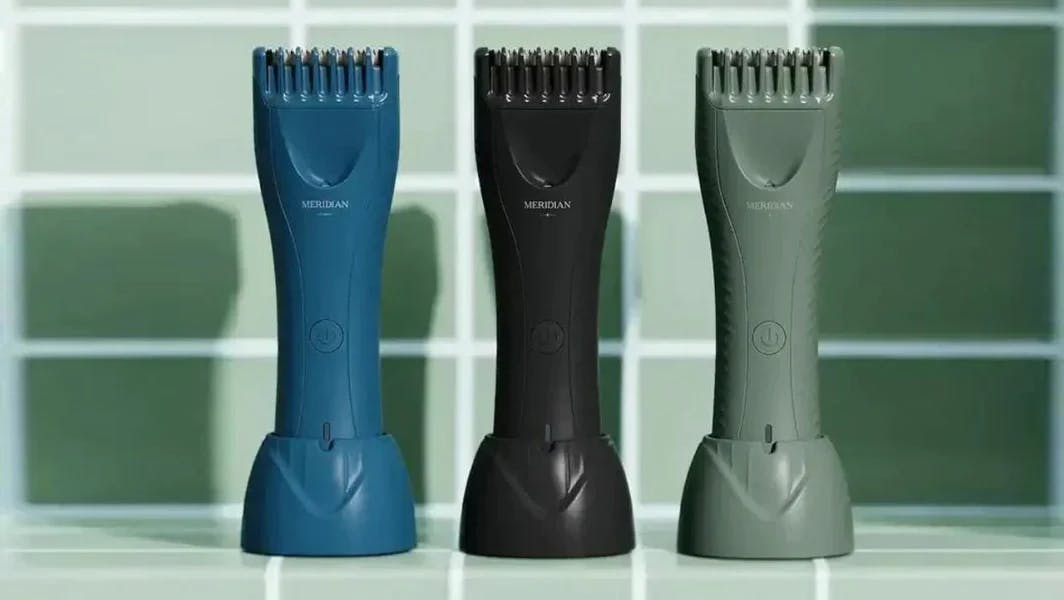 Gentlemen, It's a question that many current meridian trimmer holders are asking themselves...should i upgrade to the Meridian Trimmer Plus? and whats the difference between the Meridian Trimmer Plus and the standard Meridian Trimmer?
Well, fear not my friends, because I've taken it upon myself to explore the pros and cons of this decision. So strap in and let me explain to you the pros and cons of this decision, and give you everything you need to know before making the leap.
Pros of Upgrading to the Meridian Trimmer Plus
The Trimmer Plus has a lot of levelled-up features in comparison to the original trimmer, and is a lot more versatile. Better for sensitive skin and great for a closer shave the Trimmer Plus is a great option for consistent beard, body and ball trimming.
Here is a pros list: 
Advanced technology: The Meridian Trimmer Plus boasts advanced technology that will leave you with a smoother and more precise cut.
Single trimming guard attachment that allows you to shave a 5 different lengths
LED light, that is great for being exact and seeing those dark areas down there...
New charging dock making it easier to charge and store.
Fewer loose accessories.
Here is a cons list of upgrading to the trimmer Plus
Price: Let's be real, the Meridian Trimmer Plus isn't cheap. You'll need to weigh up the cost against the benefits to decide if it's worth it for you.
Similar features: While the Meridian Trimmer Plus is without a doubt the better trimmer, the original trimmer still does a good job and boasts the same main features such as anti nick technology and waterproofing that the Trimmer Plus boasts.
So there you have it, folks. The pros and cons of upgrading to the Meridian Trimmer Plus, laid out for all to see. At the end of the day, the decision is yours, and it all comes down to what you value most in a trimmer. Whether you opt for the latest and greatest or stick with what you know and love, the most important thing is that you find a trimmer that does the job and makes you feel confident.
Now go forth, and make your decision with all the facts in hand. Regardless in what you choose, we believe, with meridian, you'll win in your choice either way.